KDM Management & Delivery
KEYMaster is a web-based platform allowing the management, the duplication, the delivery and the control of the KDMs.
KEYMaster is designed for every post-production facility, studio or cinema content distributor which needs to manage and control the creation and distribution of KDMs.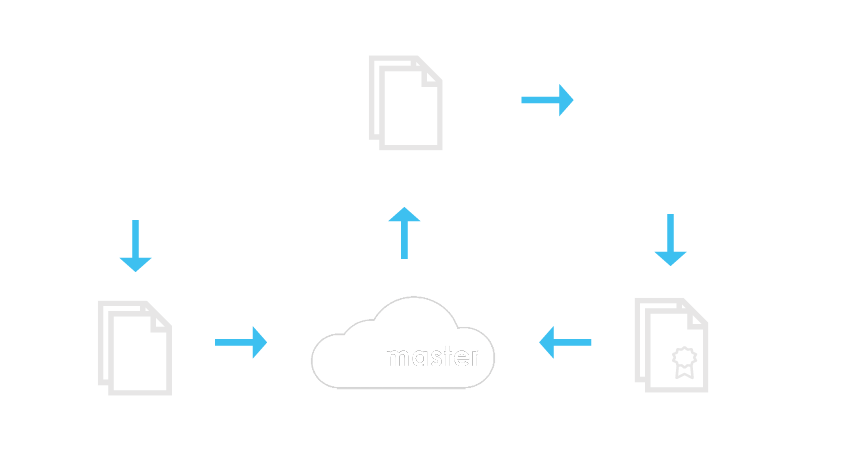 Efficiency and security
The duplication and delivery process of the KDMs is automatized to reduce operational time and possible mistakes.
KDMs Delivery
Download of KDMs for physical delivery, including bundle downloads
Automatic e-mailing of the KDMs to the recipient, could it be a theater, a post-house or a distributor
Support for TKR (Theatre Key Retrieval), the protocol that allows DCI servers to automatically ingest their KDMs without human intervention
KDMs' web publishing is available for 24/24 emergency access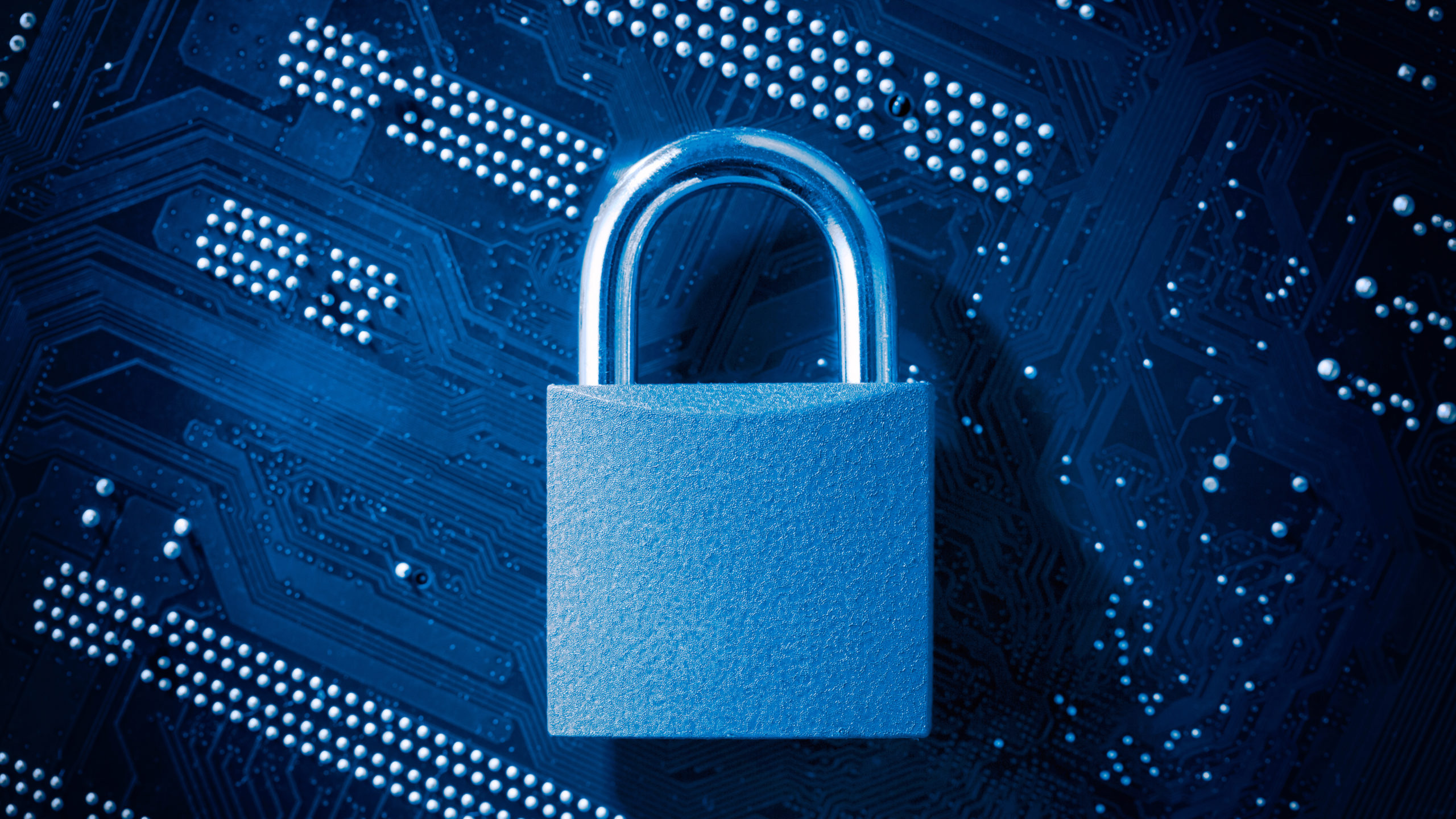 Content Security
KEYMaster only uses the DKDMs and device certificates for key duplication.
The actual content is never present on the server, thus avoiding any possible piracy.
KEYMaster only stores encrypted keys in the database.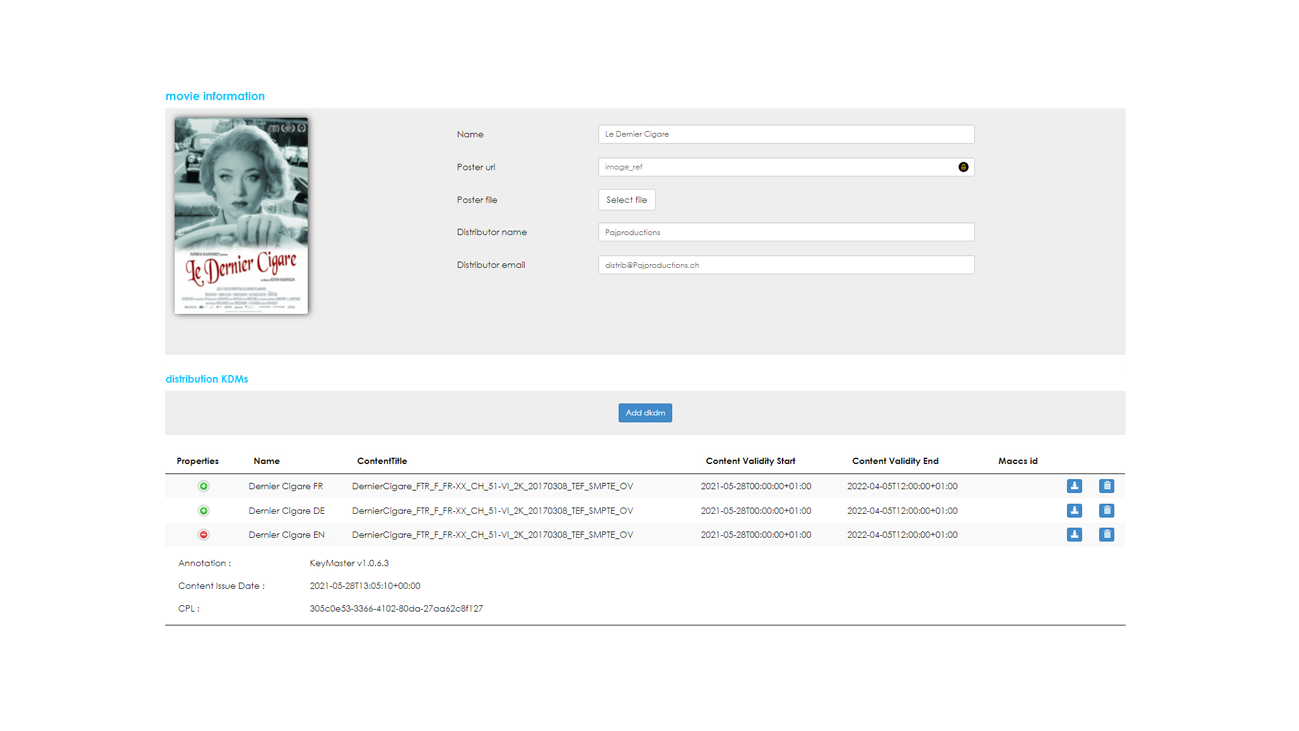 Content Management
KEYMaster manages all the distribution KDMs (DKDM) created for a particular title.
Each DKDM displays important information like subtitles, resolution, audio type.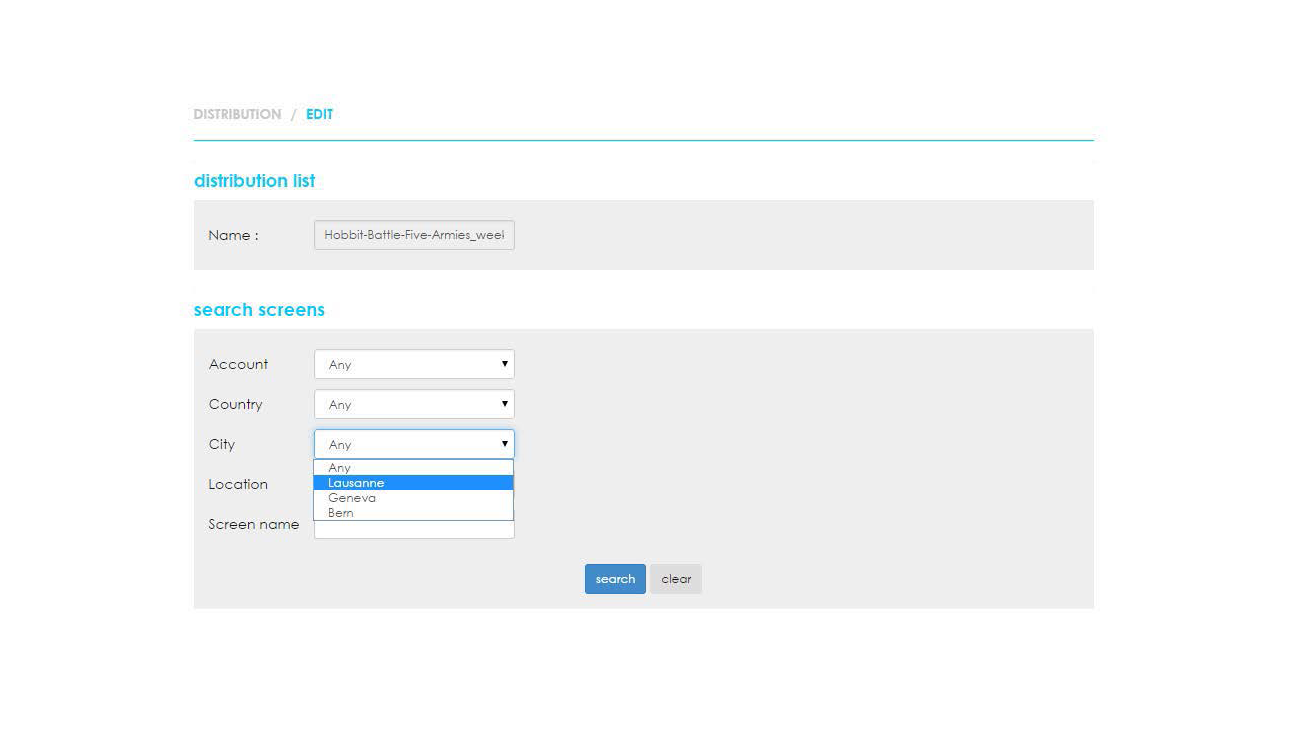 Distribution Lists
KEYMaster allows the creation and multiple use of lists for distribution purposes.
New distribution lists can be created for every new content release, or re-used and modified in the case of yearly contracts.
Using KEYMaster with MIST and ICE
Easier KDM management in house
Use KEYMaster to unify your KDM management and secure your viewing sessions:
Upload in KEYMaster the certificates for all your screens, MIST Mastering systems and ICE QC players
Create the DKDMs for a title with MIST for KEYMaster
Create in KEYMaster KDMs for a particular screen or ICE Player
Select your KEYMaster according to your needs
KEYMaster a la carte
Flexibility at minimun cost 
Screens & Movies management
KDM downloads
1 User
KEYMaster online PRO
Volume KDM deliveries
Yearly Subscription
Screens, Accounts, Contacts, Locations, Distribution lists & Movies management
KDM downloads, automatic emailing and TKR support
External database integration services (option)
Service Level Agreement
Unlimited users and Role management
KEYMaster SDK
For custom integration
KEYMaster KDM generation engine

Designed for integration