Designed for the light QC and playback of broadcast, digital cinema and OTT industry standards on regular desktop systems.
Reference player for cinema, broadcast & OTT masters
QC of high-end masters: IMF, DCP, AS-10, AS-11, XAVC, ProRes, playback up to 4K resolutions.
Support for camera RAW and dailies formats, as well as image sequences (TIFF, DPX, Open EXR).
With ACES, HDR, Dolby Atmos and HFR support, ICE Prime offers the widest range of native format support in a player.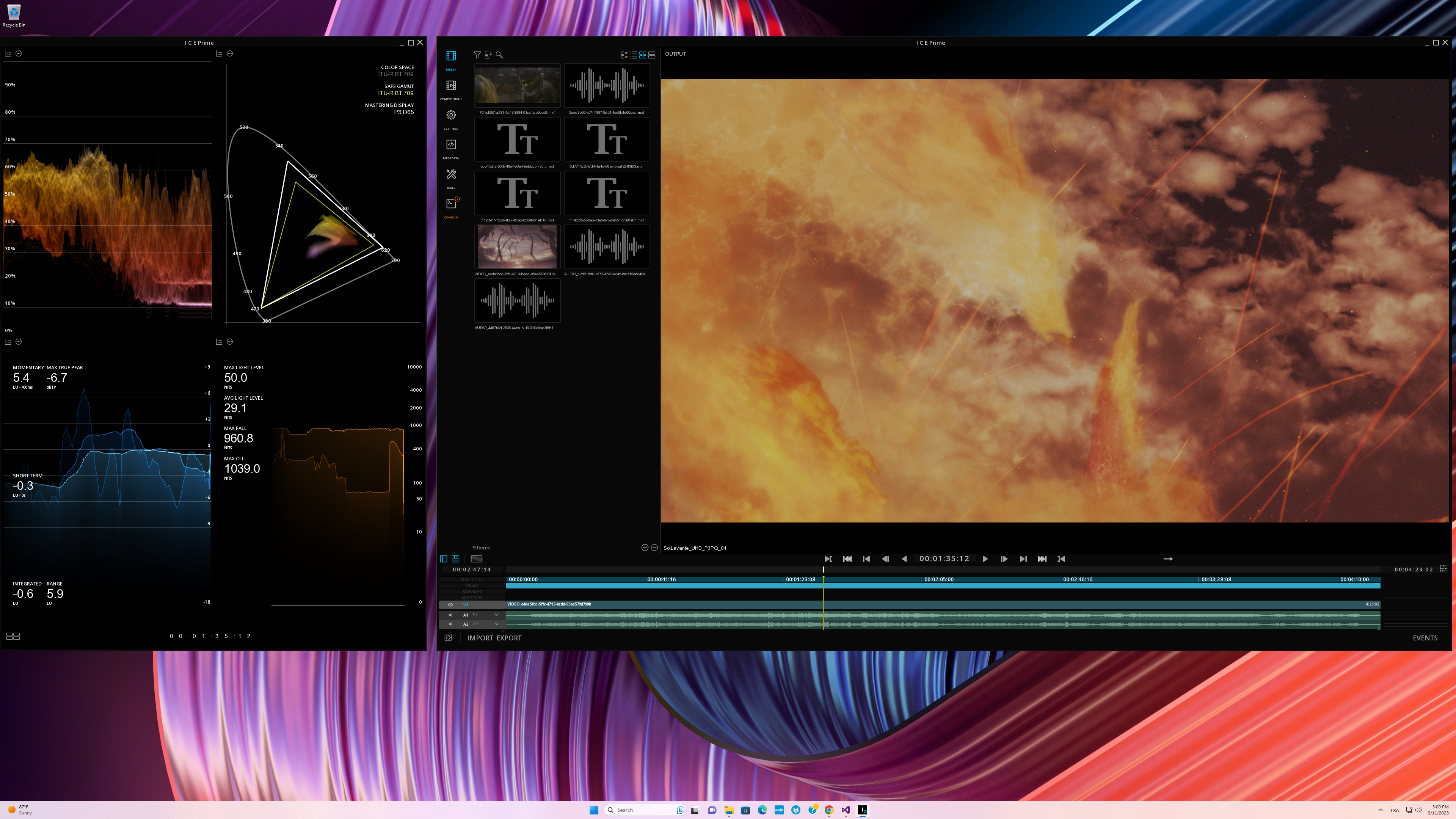 Support of camera magasines
ICE Prime recognises the structure of camera magasines, including ARRI and RED, and by a single drag&drop of the main directory gives immediate access to their content.
The different shots are rebuilt and accessible per camera.
Automatic import of masters
IMF, DCP, iTunes or AS-11 packages are automatically mounted in the timeline by drag&drop of the main directory.
The different CPLs are automatically rebuilt as a complete project in order to quickly toggle between them.
Standalone subtitle files can be imported in the timeline, as well as an independent audio channels or soundfields.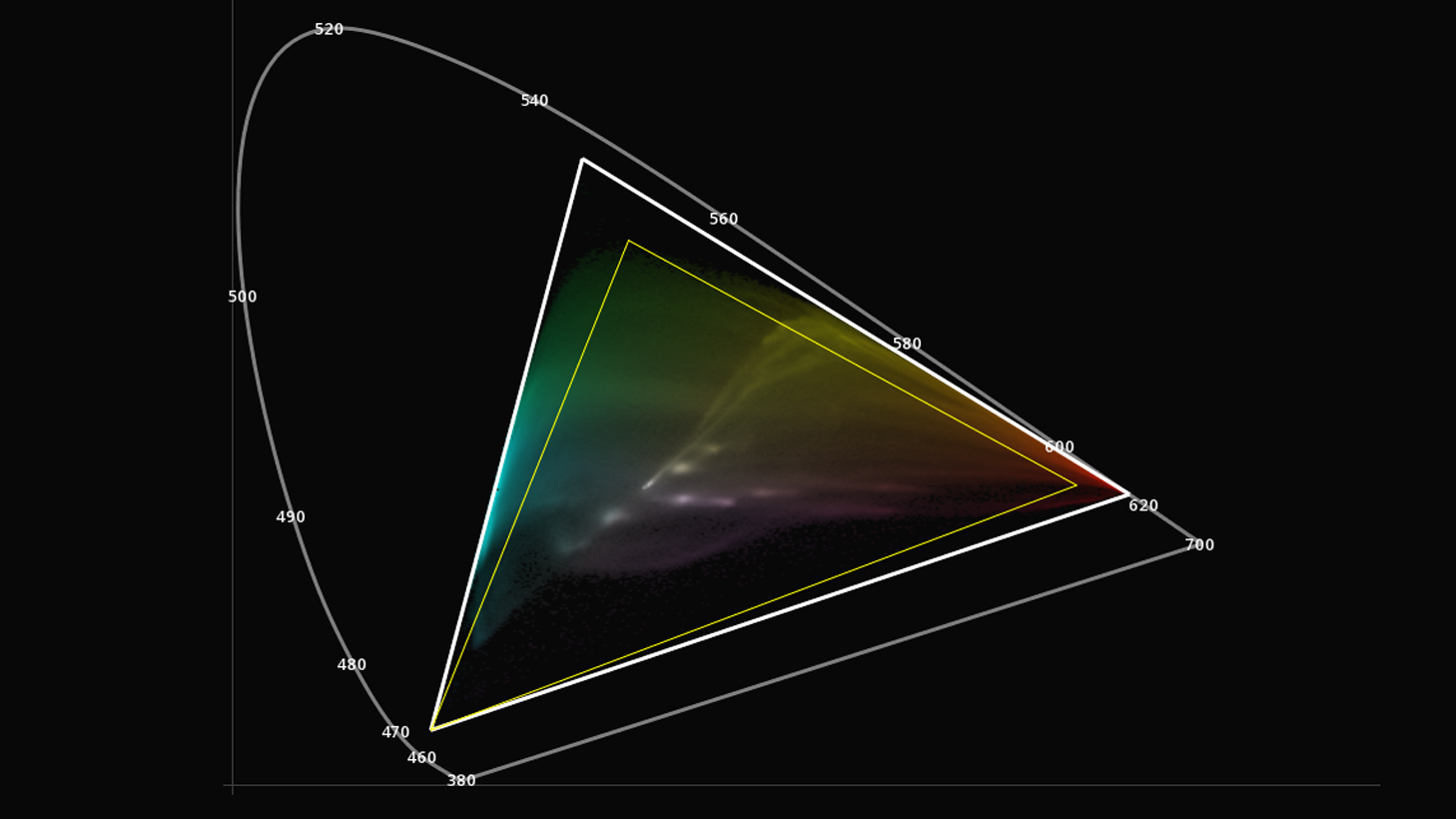 Advanced Color Management
The Color Management Systems available in ICE Prime allows a maximum accuracy of content review.
The color spaces management, as well as SDR / HDR conversions preview allow the monitoring of a DCP on a reference monitor, or the preview of an HDR10 content in HLG.
Native support of media color space
ACES 1.2 color system
HDR conversions for preview
Dolby Vision support on HDMI (tunneling)
Direct output of XYZ color space when working with a DCI projector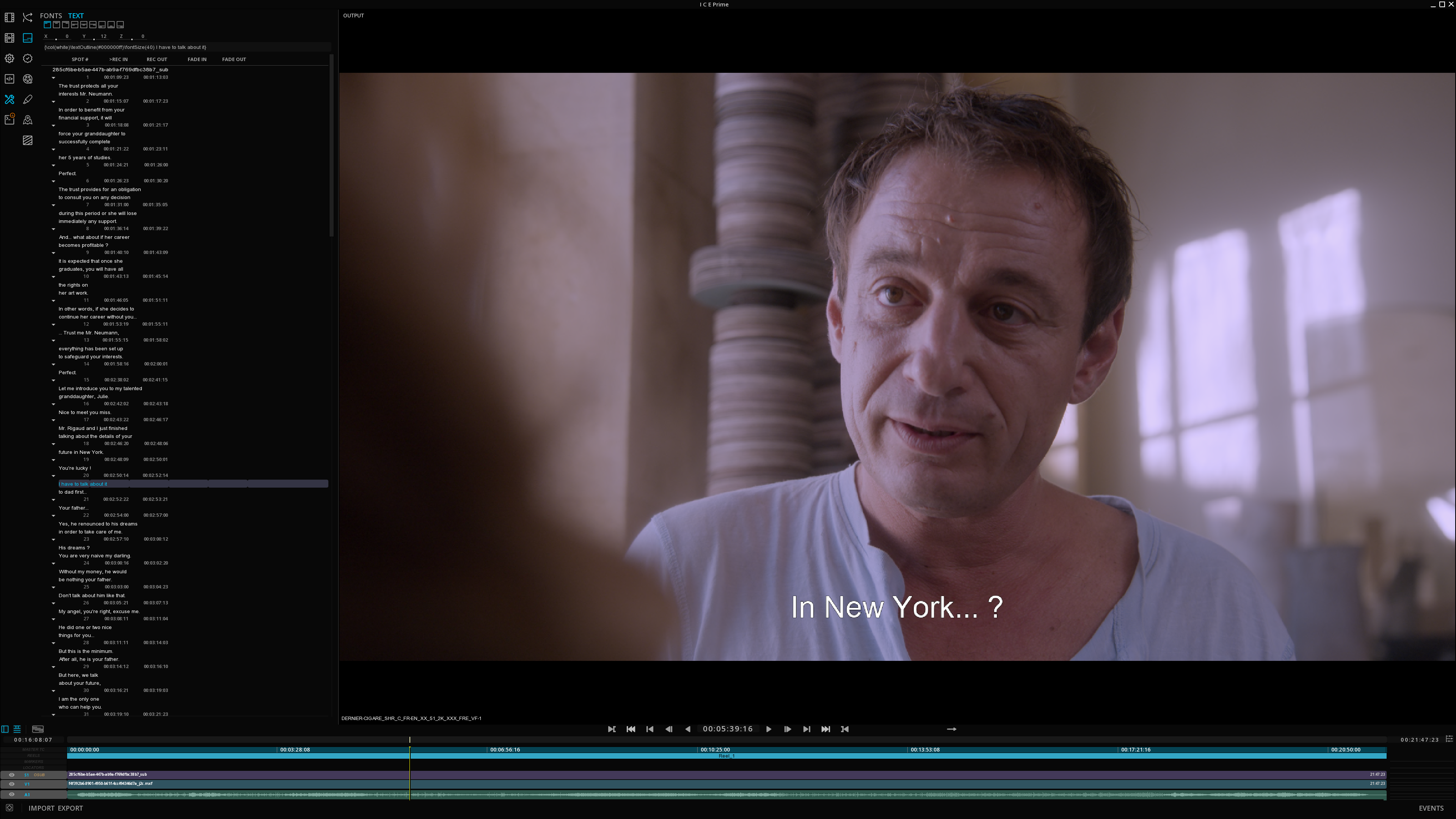 Inspection of Subtitles & Captions
ICE Prime supports numerous formats of captions and subtitles: position, styles and fonts are rendered on both the user interface viewport and the reference monitor.
The subtitle inspector panel allows to display and navigate within the spotting list. 
Supported formats includes embedded subtitles and captions, IMSC1, EBU TT, EBU STL, Cine-canvas, etc.

Image scopes
Many analysis tools are available for monitoring the quality of the image.
Histograms, Vectorscope and Waveform with PQ & HLG mode are available, but also a CIE chromaticity diagram.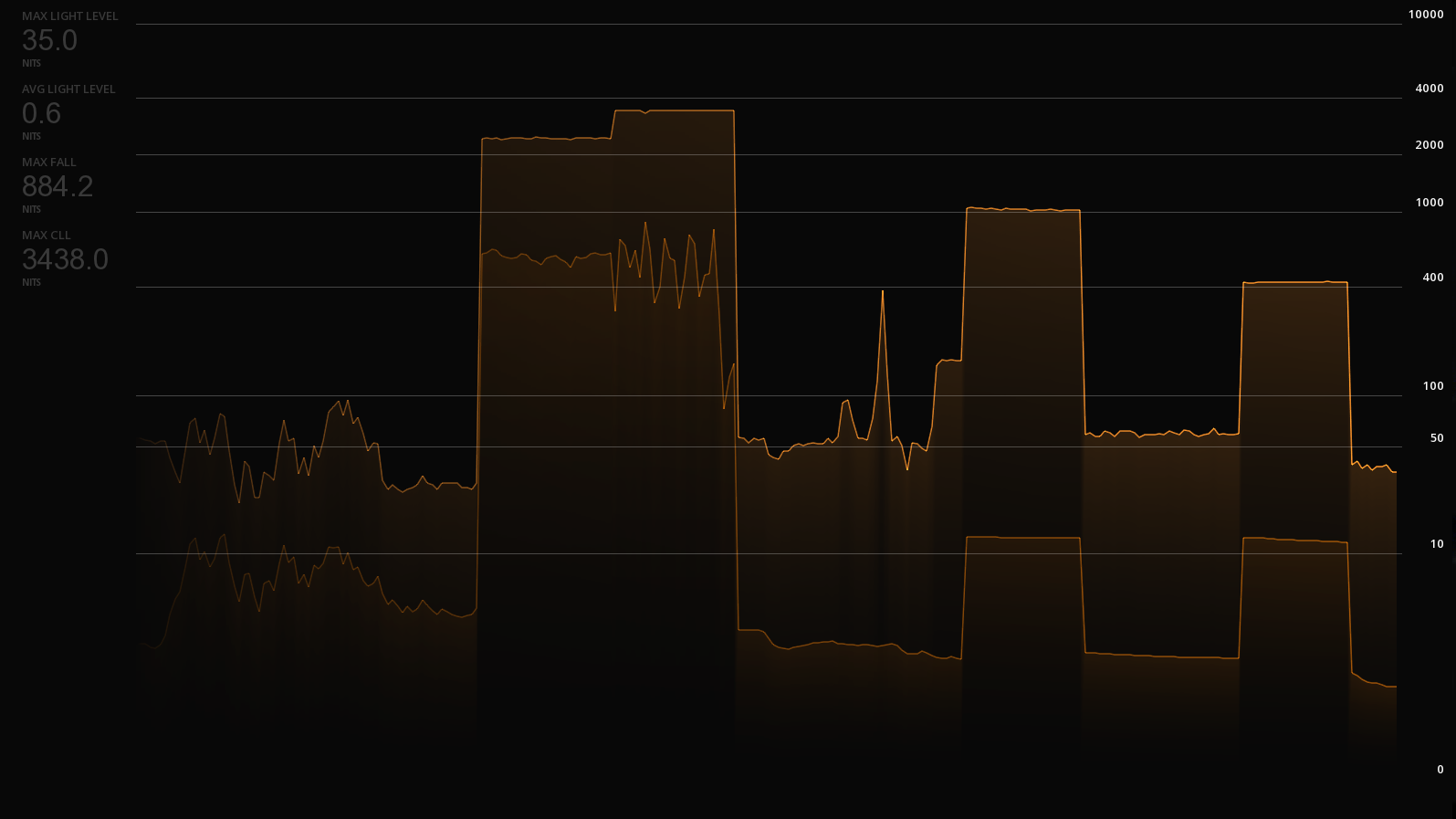 HDR Monitoring
ICE has dedicated HDR analysis tools, and permits the verification that the metadata embedded in the file are consistent with the image.
HDR support includes Dolby Vision, HLG, HDR10 & HDR10+, Dolby Cinema and DCP HDR.

Audio scopes
Numerous tools are available in ICE Prime to review audio:
Loudness measurement (EBU R128) and scopes, including a phase meter, a variety of VU meters and a surround meter are part of the audio QC toolset.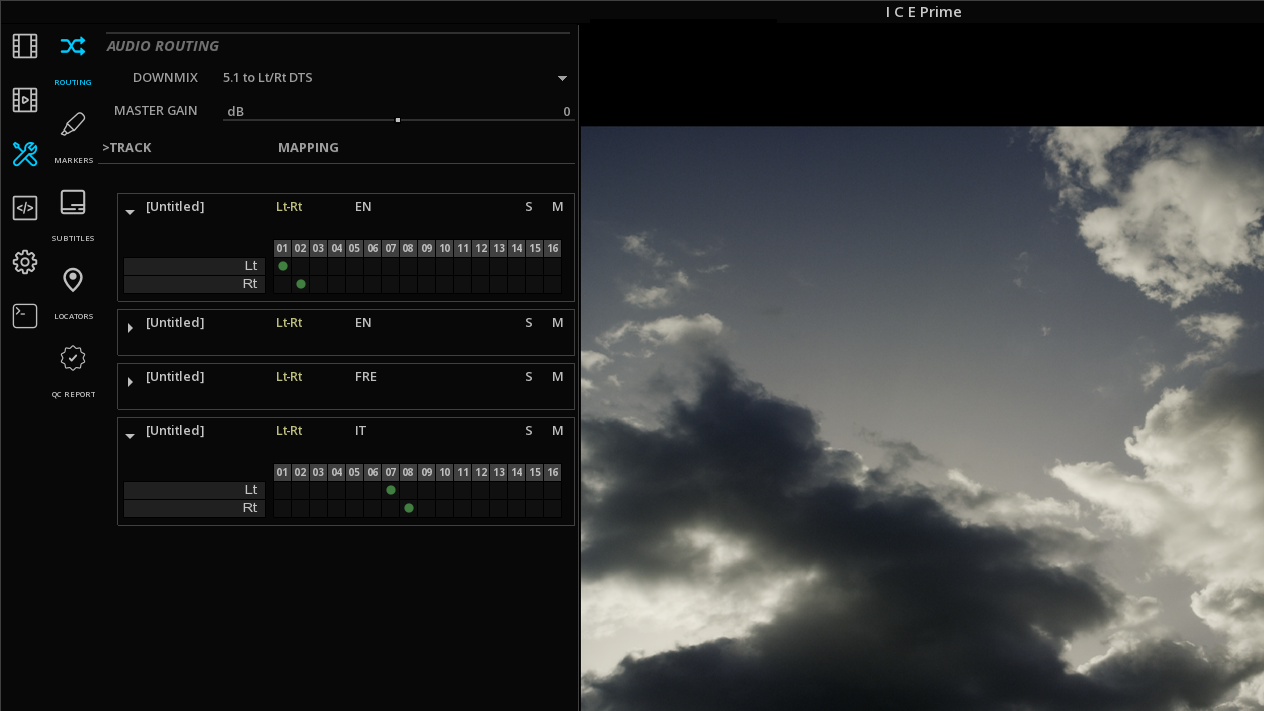 Audio Routing
ICE Prime offers a dedicated audio routing panel permitting the assignation of the physical output channels for a specific audio configuration present in the media.
Master gain control and downmix capabilitites are also available.
Support for Automated File-based QC Reports
A dedicated interface for errors inspection
ICE Prime supports a large variety of file-based QC reports:
Aurora (Tektronix)
Baton (Interra)
Pulsar (Venera)
Qscan (LWKS)
Vidchecker (Telestream)
ICE Prime can load the XML reports from these automated QC solutions and allows the operator to manually inspect the errors of a media by navigating from error to error on the timeline or in the QC panel.
In addition, ICE Prime supports the EBU QC common exchange methodology.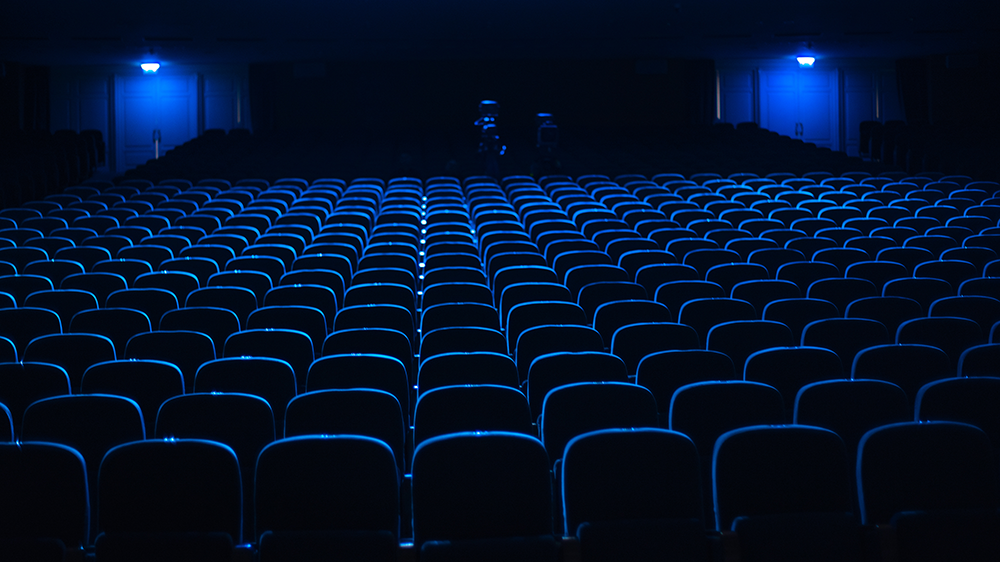 DCP Review
ICE Prime allows an in deep review of any type of DCP packages, including the most complex ones.
2K and 4K DCI specs, including Stereo3D.
RDD 52
HDR DCP
Dolby Cinema
Thanks to ICE Prime color manager, a DCP can be reviewed with the right colors on a computer screen or a TV set.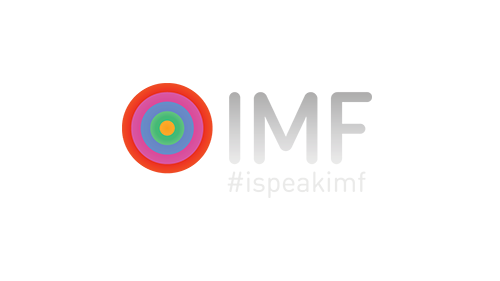 IMF Playback & QC
At the forefront of IMF developments, ICE Prime supports all the newly released capabilities of this standard.
Application 2, 2e (Studio Profile)
Application 4 (Cinema Mezzanine)
Application 5 (ACES) and Academy Digital Source Master
IMF RDD 45
RDD 59-1 IMF Application DPP (ProRes)
RDD 59-2 IMF Application DPP (JPEG2000)
Scalability & flexibility in the workflows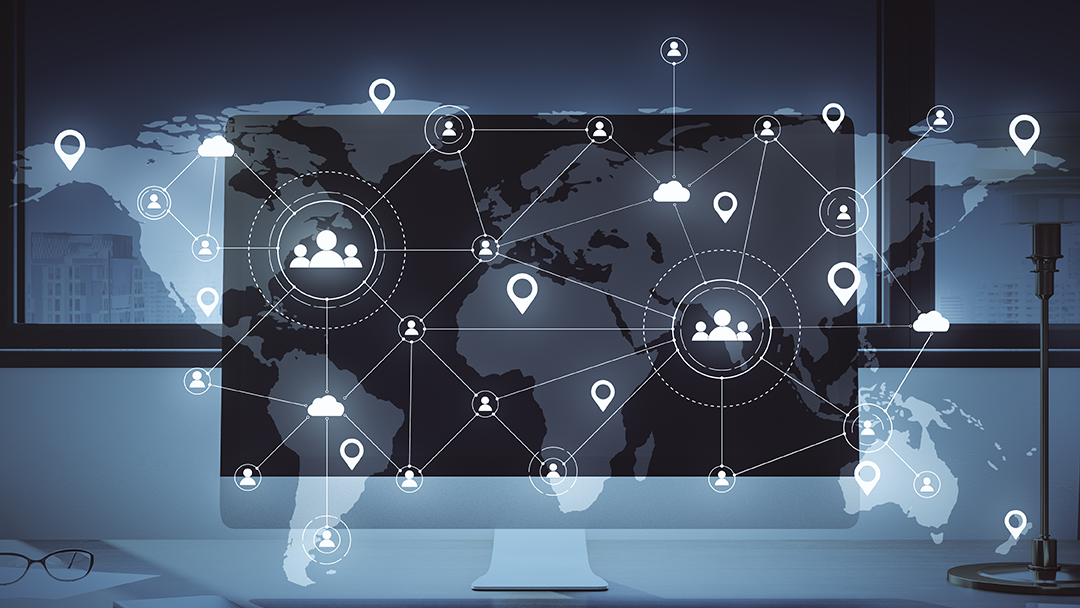 Remote workflows
ICE Prime allows advanced QC operations with image analysis on distant high-resolution media.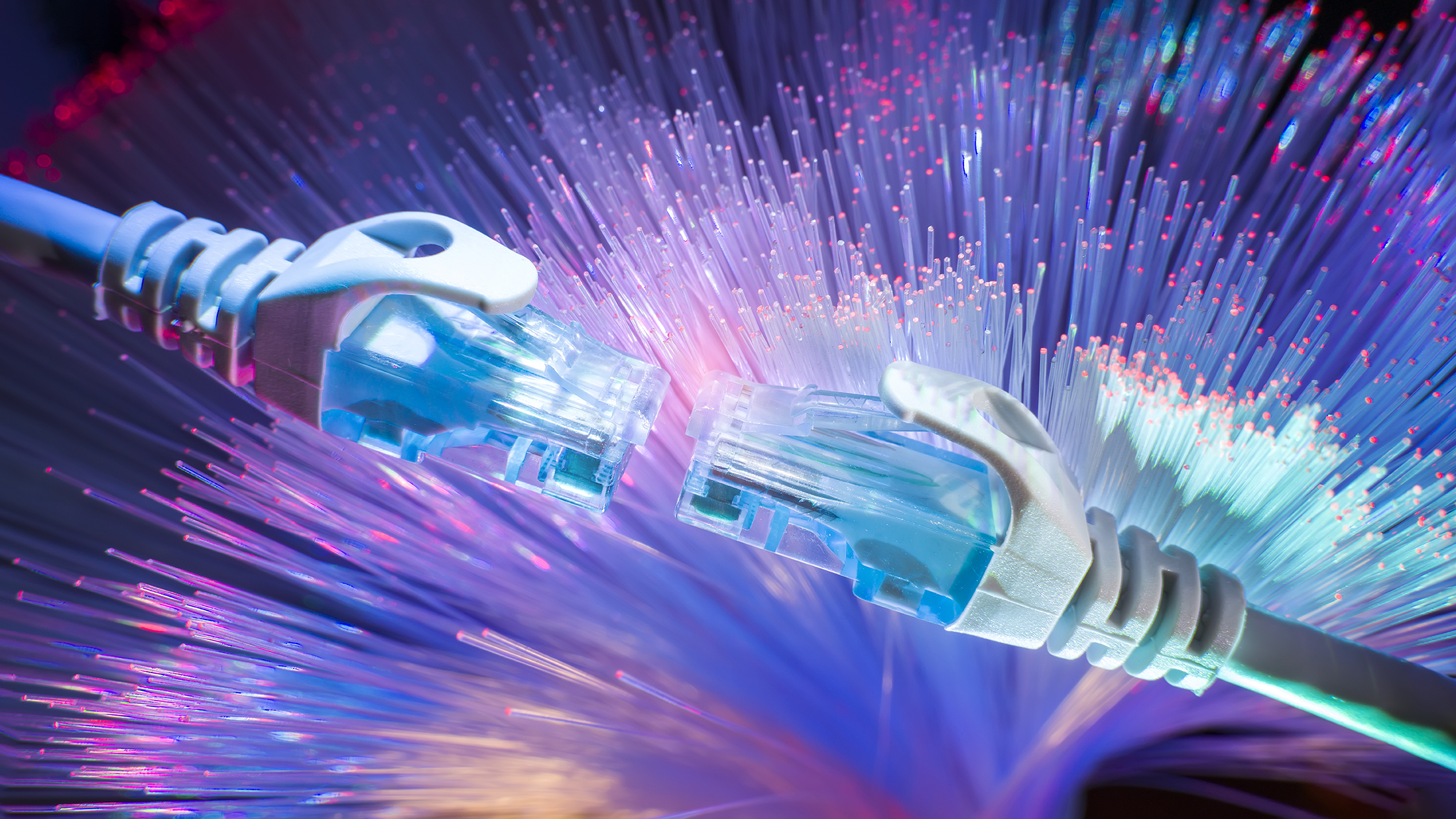 The future of broadcasting
ICE Prime supports NDI for playout.
SMPTE ST-2110 is supported via the video IO boards.
ICE Prime with TORNADO
ICE Prime can be paired with TORNADO to immediately review the transcoded jobs when finished.