Following the reveal this weekend of the 74th edition of Cannes Film Festival awards, Marquise Technologies is very proud to have contributed to the success of the screenings through its technical partnership with the CST, the Higher Technical Commission for Sound and Images. 
For more than 35 years, the CST has been in charge of the technical direction of the screenings at Cannes Film Festival, including the parallel selections of la Semaine de la Critique, as well as Le Marché du Film. They have chosen the Marquise Technologies' solution KEYMaster for generating all the KDMs that were used for the screenings for its flexibility and its security. 
"We are pleased to have established this partnership with the CST for Cannes Film Festival. After one year of forced pause, expectations were high and there is no place for technical issues in such a renowned event, so the team on site needs to trust the tools in use" comments Laurence Stoll, CEO of Marquise Technologies.
 The CST is using the version of KEYMaster designed for third-party integration.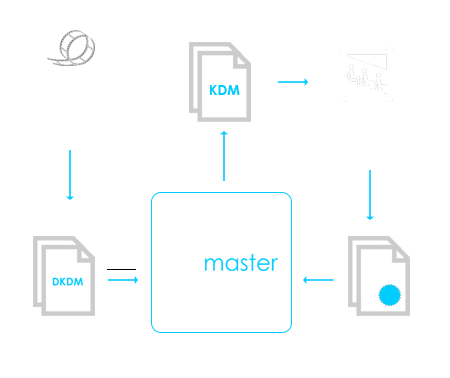 About KEYMaster
KEYMaster generates several hundred thousand KDMs each year for its customers, distributors or postproductions facilities. The delivery of the KDMs is automated and can be done either by sending emails to each projection room or for those equipped with it, via the TKR protocol. The KEYMaster platform has been specially designed to be used also by non-technician staff.
More information on KEYMaster.

About the CST
The Higher Technical Commission for Sound and Images (CST) was the first ever association of film and audio-visual technicians in France. It was founded in 1944 and it promotes quality in technique and in the restitution of the cinematographic work seen by spectators.

Read more on CST