Geneva, April 2, 2019 – Marquise Technologies has further expanded the capabilities of its products MIST and ICE for the mastering and the QC of 4K HDR content by adding support for Immersive Audio for broadcast and OTT deliveries, among other developments.
At NAB, Marquise Technologies will showcase the first Dolby Atmos prototype integration in a mastering & QC solution. The support of Dolby Atmos includes DAMF, IAB MXF and ADM BWF files, with export to IMF and other packaged formats. Users of MIST and ICE also have the ability to review and QC the immersive audio objects using the new audio scope mode for a real-time 3D visualization of the objects positions in the room.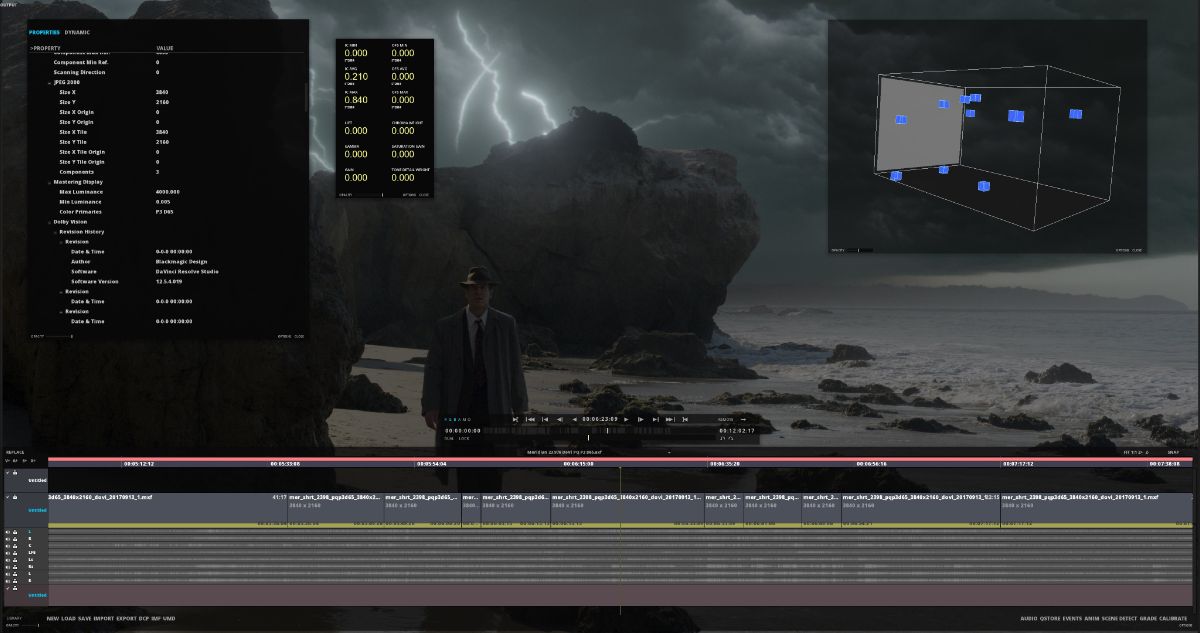 MIST, ICE and TORNADO, the transcoding solution, now benefit from a totally redesigned subtitles rendering engine. This engine permits the high quality rendering of subtitles for a display on screen or an image burning, and includes the extensive support of IMSC1.1 for Semitic and Asian languages.
At NAB, demonstrations of MIST, ICE and TORNADO will focus on the mastering, versioning and QC of premium content deliveries, like Dolby Vision and Dolby Atmos media, and also on the re-purposing of existing content using HDR conversions and highlights boost capabilities for a dynamic range expansion.
To improve the user experience when working with such workflows, MIST and ICE gain some enhancements on the user interface, permitting for example the display of HDR dynamic metadata together with immersive audio objects metadata. A second screen dedicated to the display of the audio and video scopes, as well as the dual 4K output support complete the mastering and QC toolset.
Partner of the COMMA Workflow, Marquise Technologies will also showcase the integration of MIST and ICE with the media asset management solution CineCert's Pakanu and the automated file based QC solution Venera Technologies' Pulsar, revolutionizing the way to author, QC, and manage component-based media.
VISIT US AT NAB : Booth SL13407
MIST and ICE will also be demonstrated on some partner's booth:
Bluefish444, booth SL9021
CineCert, booth SU11802
Venera Technologies, booth SU13008
Eizo, booth SL11124
Tektronix, booth SU5006